Flowers for Bridesmaids & Flower Girls
When planning your wedding at Gretna Green, at Gretna Flower Basket we understand that you may wish to use flowers to create a coordinated look or theme. Using a theme to link the bridesmaids and flower girls to others all within the wedding party creates a unified look which harmonises the entire proceedings making your wedding day extra special.
We take care to ensure that all floral arrangements are in proportion to the person who either wearing them or carrying them. We provide a vast range of flowers and floral arrangements including wristbands, bouquets, corsages, wands and baskets etc and ensure that we have floral solutions for all budgets.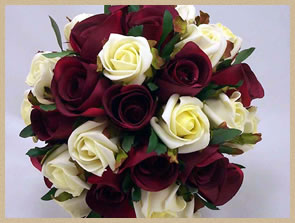 Please phone us on
01461 338 630 for a no obligation quote.