Bouquet Arrangements & Gifts
If you wish to purchase bouquets or arrangements for mums, nans, bridesmaids etc. we have a put a full selection of gifts to cover all budgets and would be only too pleased to discuss your exact requirements.
At Gretna Flower Basket we stock a comprehensive range of wedding gifts such as horseshoes, garters, cufflinks, glass wear, confetti, balloons, jewellery, cake decorations etc.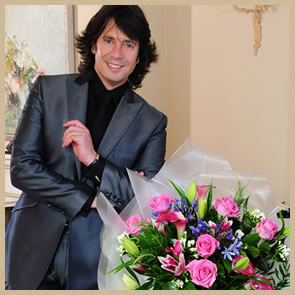 Please call us on
01461 338 630 for a no obligation quote.